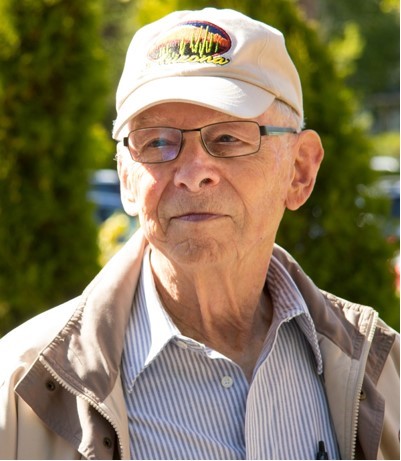 J.B. Rivard believes words can create pictures. An 80+ year-old reader said, "I was right in the biplane cockpit with Nick," referring to pilot Nick Mamer, the 1929 record-setting aviator in Rivard's nonfiction book Low on Gas – High on Sky.
A writer of historically-authentic fiction and nonfiction, J.B. knows readers want the past to blaze up and enthrall them. His commitment to compelling and convincing writing derives as much from his widely-varied working life and four years in the military as from his technical career on the staff of a U.S. National Laboratory. A graduate of the University of Florida, he attended the Chicago Academy of Fine Arts, and is an award-winning artist and author.
In her review of the novel Illusions of Magic, Marssie Mencotti wrote, "Similar to Erik Larson's The Devil in the White City, Rivard explores historic Chicago by illustrating how the events of that time affected and informed his characters." As of 2022, this novel, subtitled Love and Intrigue in 1933 Chicago, retains its number six position on Goodreads' list of "Chicago Crime Fiction"—a list of 166 books.
J.B.'s deeply-researched historical writing also includes feature articles like "Under the Cloud," a recollection of the nuclear tests in the Pacific Ocean (The American Legion Magazine April, 2022). Other historical writing includes a feature essay in the Washington Independent Review of Books, and several nonfiction articles in the American Aviation Historical Society Journal.
His latest novel is the cinematic Dead Heat to Destiny, in which the lives and loves of three people are imperiled during the cataclysm of World War One. It is subtitled Three Lives and a Spy. "The level of research required was more than I initially imagined," says the author. "And this book may be the best one yet."